OldPalHappy
To calculate prime numbers, all you really have to do is check if anything besides one and itself divides evenly.
So this is a script doing that: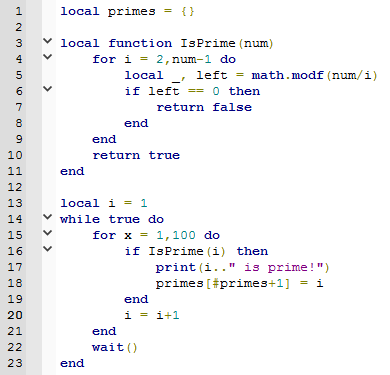 However, you can get better than this and only check if prime numbers divide evenly into the number.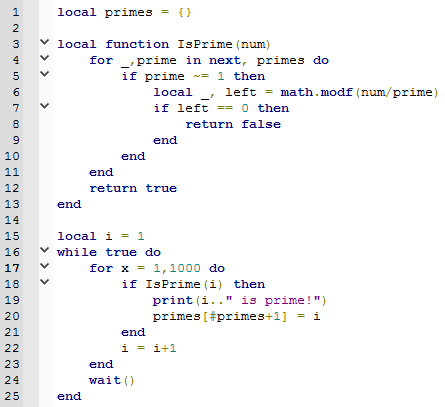 This calculates 1000 numbers to determine if they're prime every 1/30 seconds. This system will begin to get laggy, though, as there are more numbers to look through each prime number you find.